On my way home Monday morning, I noticed a sundog northeast of the rising Sun. At a stop sign I reached in my bag for my camera, and although I don't recommend it, I started snapping pictures. Sundogs are too fleeting, and I didn't want to wait until I got home to record it. Just before I turned into the driveway, though, I noticed another sundog on the southwest side of the Sun. The first sundog was starting to fade, but was still visible. I took a few last pictures, and went inside to go to bed.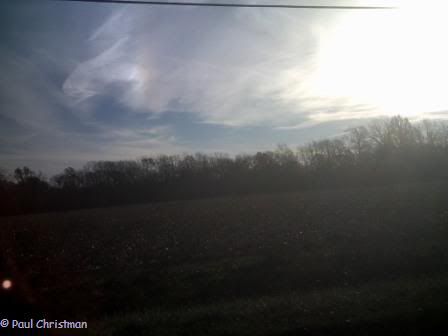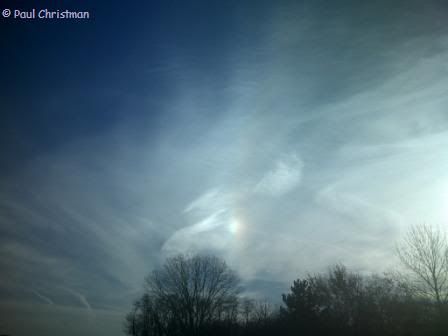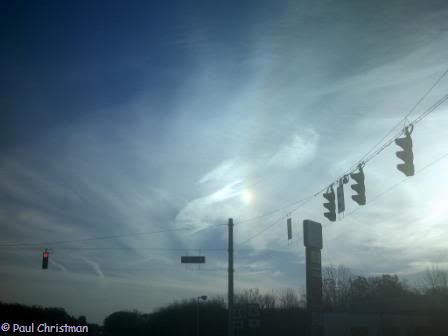 Above were pictures of the first sundog. The next three are the second one.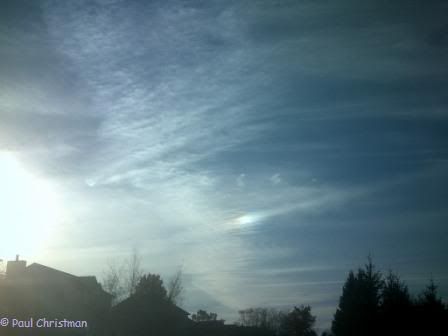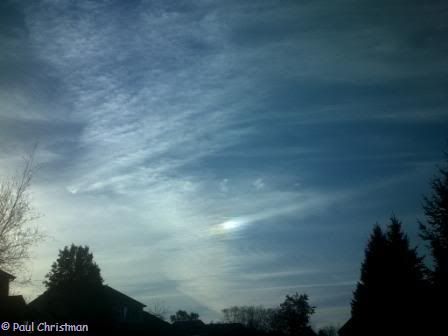 This one was of my best imaged sundogs.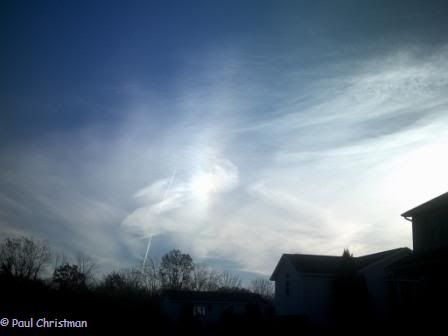 The second one was looking spectacular, but the first one was fading away.