This weekend, asteroids 1 Ceres and 4 Vesta made a close conjunction, only 10' apart. I observed this at Conway Observatory in Lowell, Indiana on the night of July 4, 2014.
http://www.skyandtelescope.com/astronomy-news/observing-news/super-close-pairing-ceres-vesta/
For full details of the observation, and a GIF of the asteroids by my friend Javier, check
here
.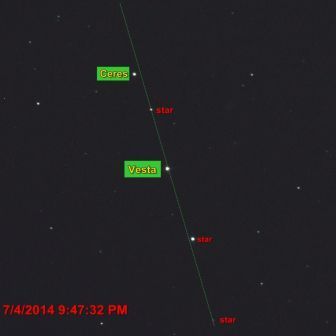 Javier's first image of the asteroids.