I forgot to post this earlier in the week. Oops! Last Monday was mostly sunny in the morning, but with a chilly breeze. Since Luna had risen in the early morning, and was illuminated enough to show in the daylight, I wanted to do public astronomy session. I went to Valpo's Fairgrounds Park hoping to catch people leisurely enjoying the sunshine to observe sunspots and a waning crescent Luna with me. The cold morning kept the park mostly empty, and the few walking by showed little or no interest as I marveled at the day's sunspots.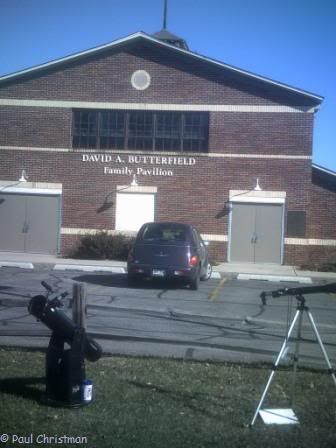 Butterfield Pavilion at Fairgrounds Park.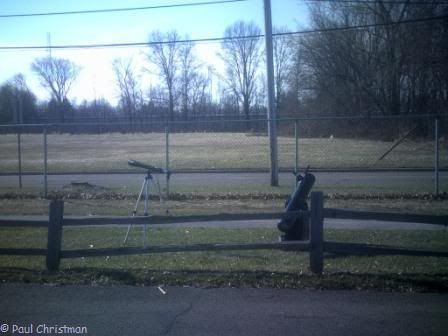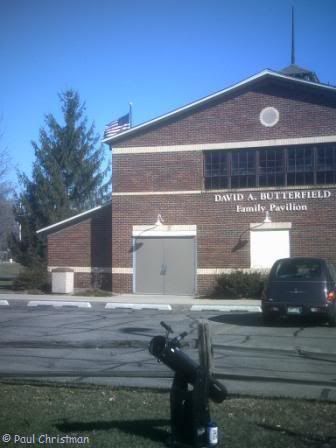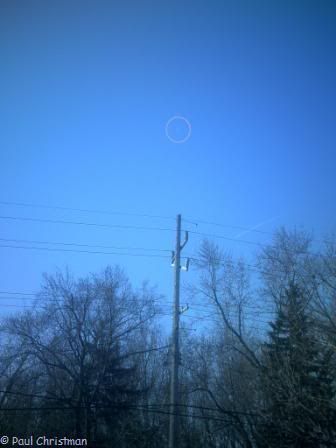 Observing Luna in daylight.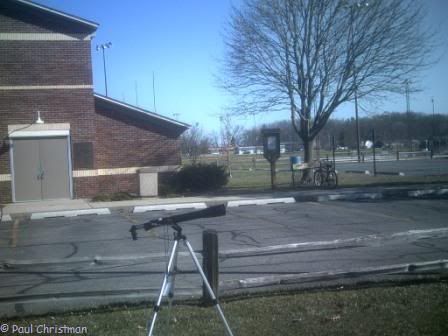 My solar observation notes.
Okay, not much activity at the park, but downtown would be busy. I set up next on the west side of the courthouse square, but this time only conducting solar observations. Luna was fading, and I didn't feel like getting the big Dobsonian out for nothing. Downtown was busy, just as I thought it would be, but busy people don't have time for observing. Plenty of people came and went from the courthouse, bank, and other businesses around the square, but again, no interest in a daytime astronomer.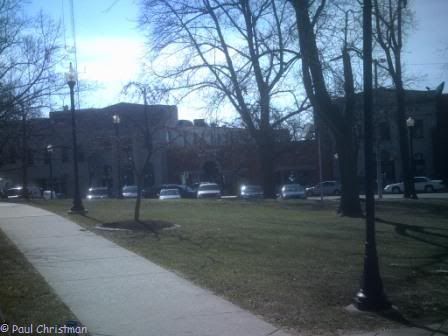 Downtown, on the west side of the courthouse.
Luna was still visible, but just barely.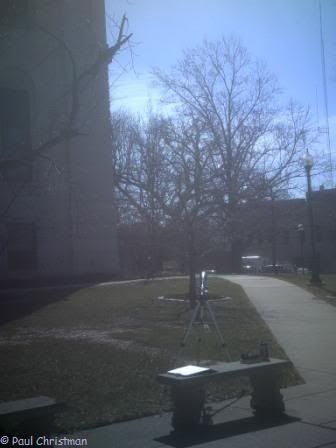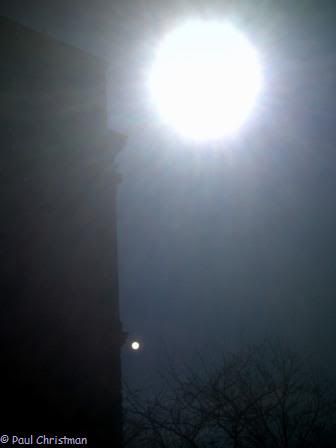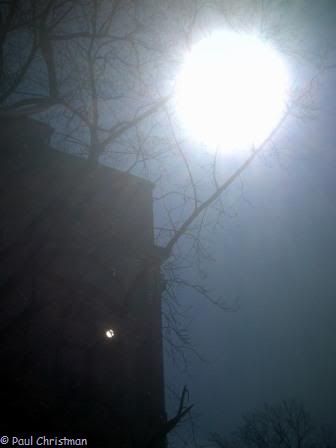 There were so many sunspots, but nobody cared to check them out! I knew one last place to try, although noon was approaching, and I would have to keep the session short. I drove north to Chesterton, outside Westchester Public Library. Library patrons have always been a good audience for sidewalk astronomy. It was slow to catch on at first, but eventually I had a small gathering listening to me explain that the dark spots they were seeing on the solar disk were caused by magnetic activity cooling the photosphere.
Photo by NASA Solar Dynamics Observatory.
I couldn't stay long, as just as things were getting interesting, it was time to pack up and leave. As I start to think about where I want to do sidewalk observations for Global Astronomy Month 2011, I think Westchester Library patrons will be awarded some of the best nights, weather permitting. They always seem to be the most enthusiastic audience.